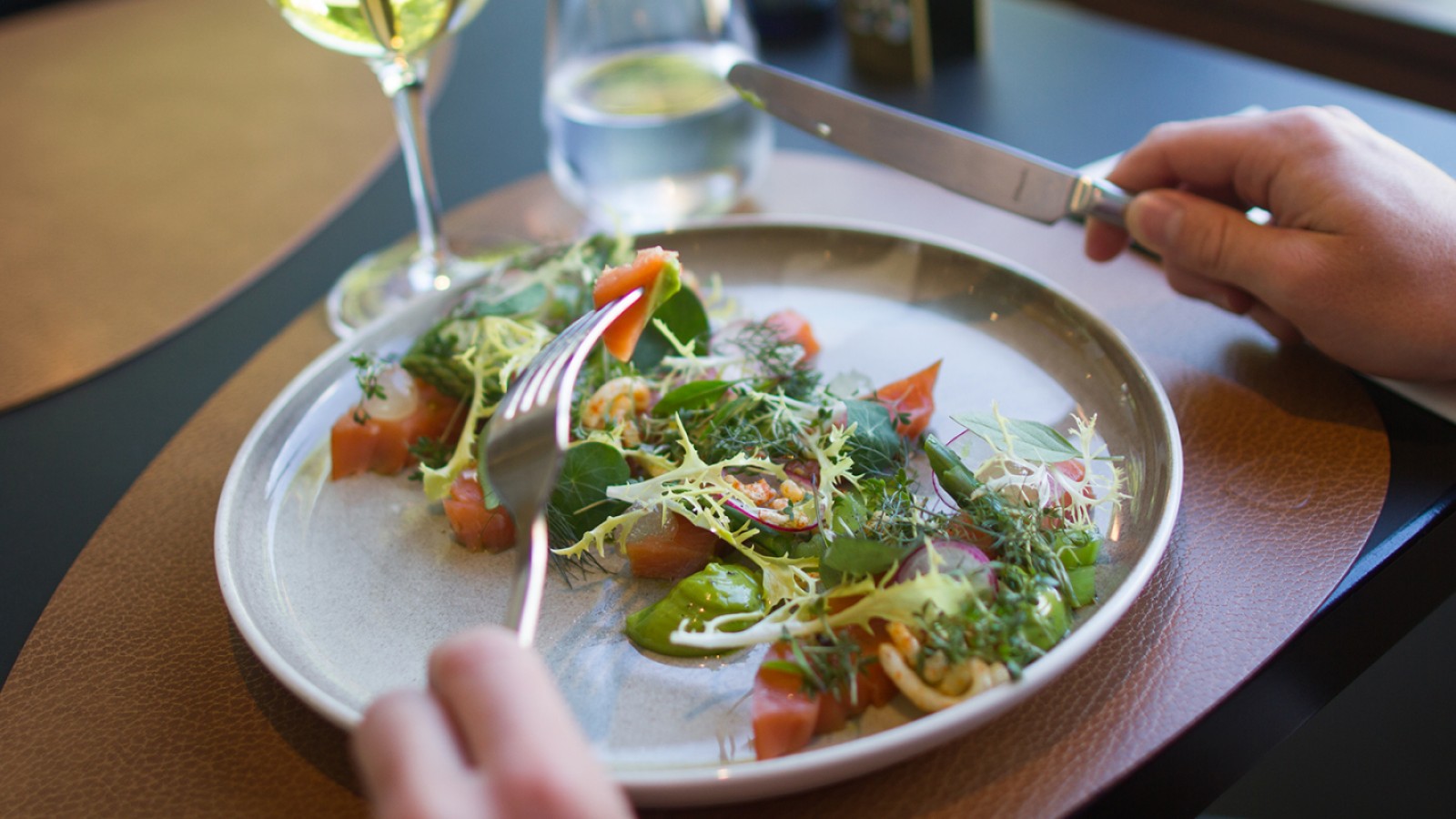 Complete you museum experience with a visit to Kunsten's new café. We look forward to seeing you at Café Aalto.
Our menu is inspired by the best of the season's produce. Our chef Tina Jacobsen made her name working at Michelin-starred Restaurant Frederikshøj in Aarhus. She has cooked for the Norwegian royal family and has twice brought home prizes for her delectable desserts.
Try our delicious brunch at only 135 DKK, or one of the tasty lunch dishes at very reasonable prices starting at 95 DKK. Finish with our home-baked cake and a refreshing cup of coffee. Club Kunsten + Utzon members get a 10% discount in the cafe.
Bookings
Please reserve a table in Café Aalto by calling +45 99 82 41 08 or by completing the booking form below:
If you are a group of more than eight people, we ask you to write us at cafe@kunsten.dk.
Opening hours
See Café Aalto's opening hours here.