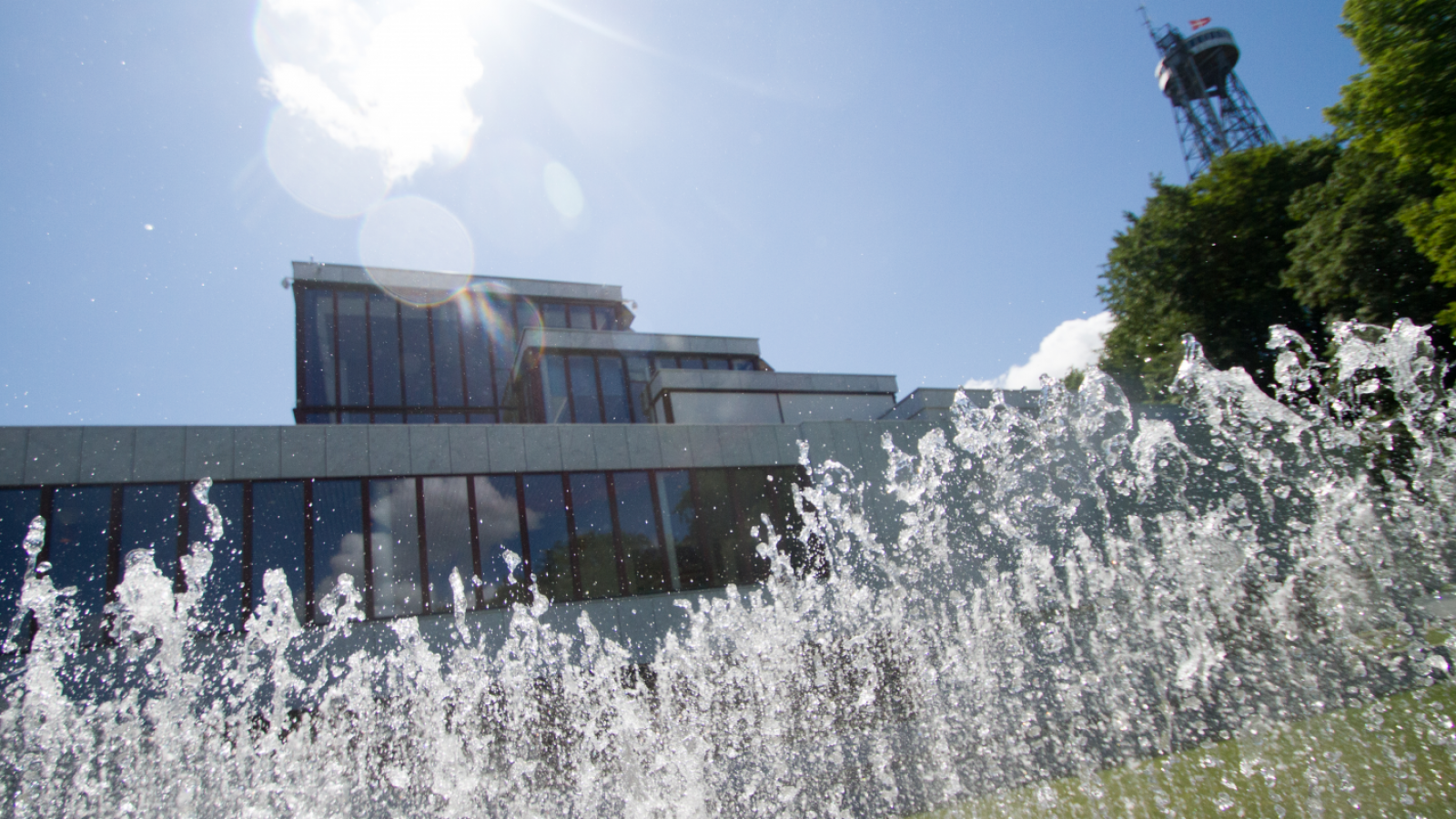 Welcome at Kunsten. On this page, we have some practical information that might be useful for you when planning your visit.
Opening hours and admission
Find your way to Kunsten
Parking
There are parking spaces right below Kunsten. The space is accessible from Kong Christians Allé.

Parking spaces can also be found along Kong Christians Allé as well as by the entrance to Almen Kirkegård (the cemetry across from Kunsten).

A larger parking lot can be found by Aalborg Kongres og Kultur Center.
Wardrobe and storage
The museums offers wardrobe and storage during your visit. Ask the reception staff for help.
Visiting the exhibtions
Drinks and food are not allowed within the exhibitions halls.
Umbrellas, backpacks and larger bags are not allowed.
For storage, please use the wardrobe by the reception.
Food and drinks
You are not allowed to enjoy your own food and drinks within the museum and museum park.
Animals
Animals, besides guide dogs, are not permitted within the museum.
Disabled
As the museum reopened in January 2016, the accessible has been greatly improved.
Disability attendants have free admission.
In the museum parking lot, you will find a few spaces reserved for disabled.
Teleloops
Teleloop is available in the auditorium.
Unfortunately, we do not offer mobile teleloops as a part of our guided tours.