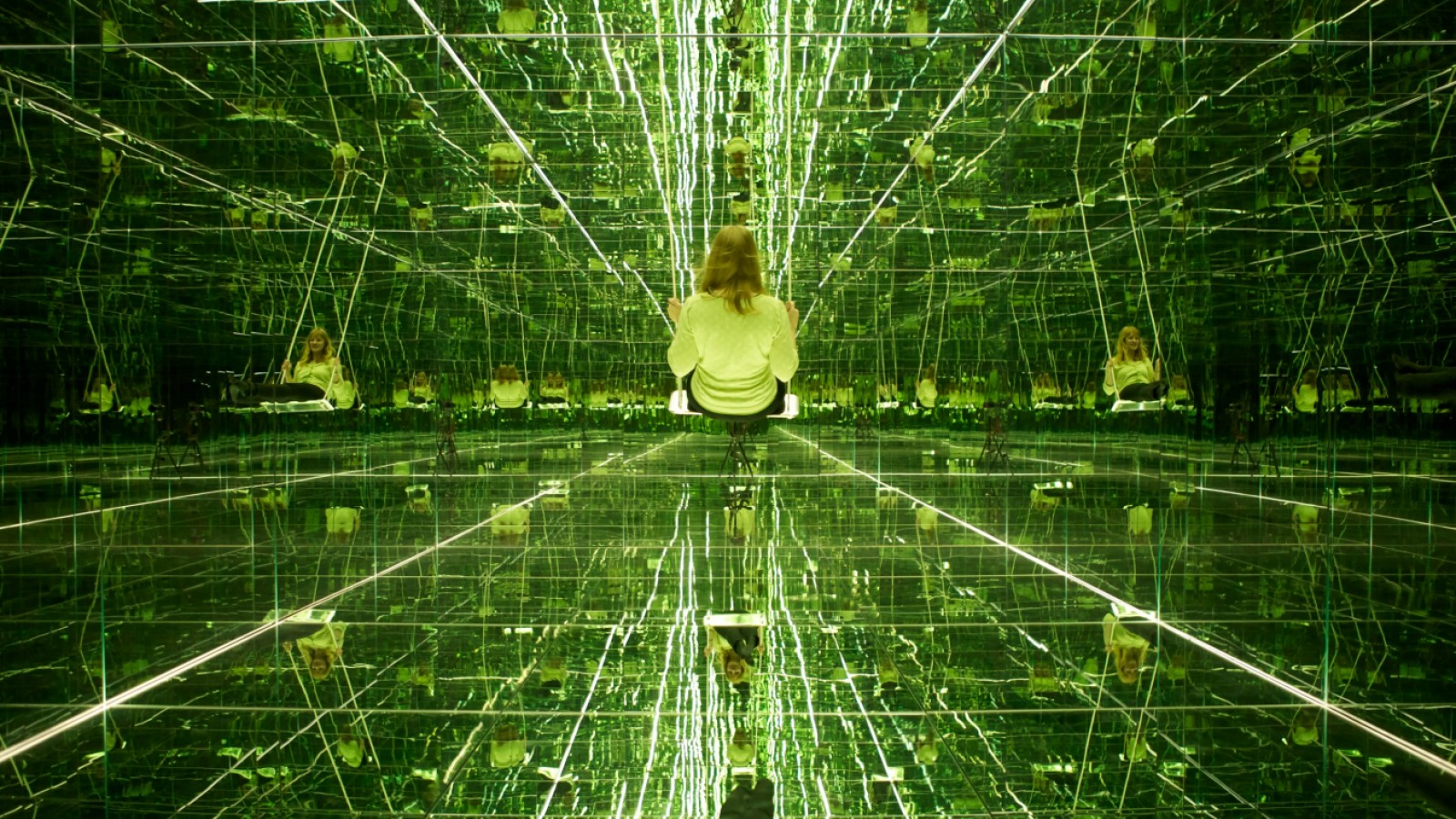 Mirror, mirror on the wall!
Oct 11th 2017

to

Apr 2nd 2018
The exhibition Mirror, mirror on the wall! presents a number of exciting mirror works from Kunsten's own collection alongside works that involve the audience in other ways. As you will see, many of the works do not come alive until you look at them.
Kunsten invites you to visit an exhibition that focuses on reflection and movement – and how they interact with light in unexpected ways. You are welcome to interact with them – for instance by entering into them. The exhibition challenges you to look yourself deep in the eyes and notice what is happening in your own body when confronted with the world of art. On a deeper level, the works invite you to face your own creative powers and find the courage to engage with the works.
The main work of the exhibition is Thilo Frank's mirror room 'The Phoenix is closer than it appears' – you are welcome to try the big swing in the middle. The exhibition also presents Jeppe Hein's moveable benches that may take you on an unexpected tour of the exhibition; Olafur Eliasson's moss room, which envelops you in an authentic nature experience indoors; Marianne Hesselbjerg's mirror fence, 'Before/After', and AVPD's luminous, white cylinder 'Fade to Black'. What most of the works in the exhibition have in common is the fact that their intended effect does not materialise until you interact with them, using your body, your movement – and time.
Press material